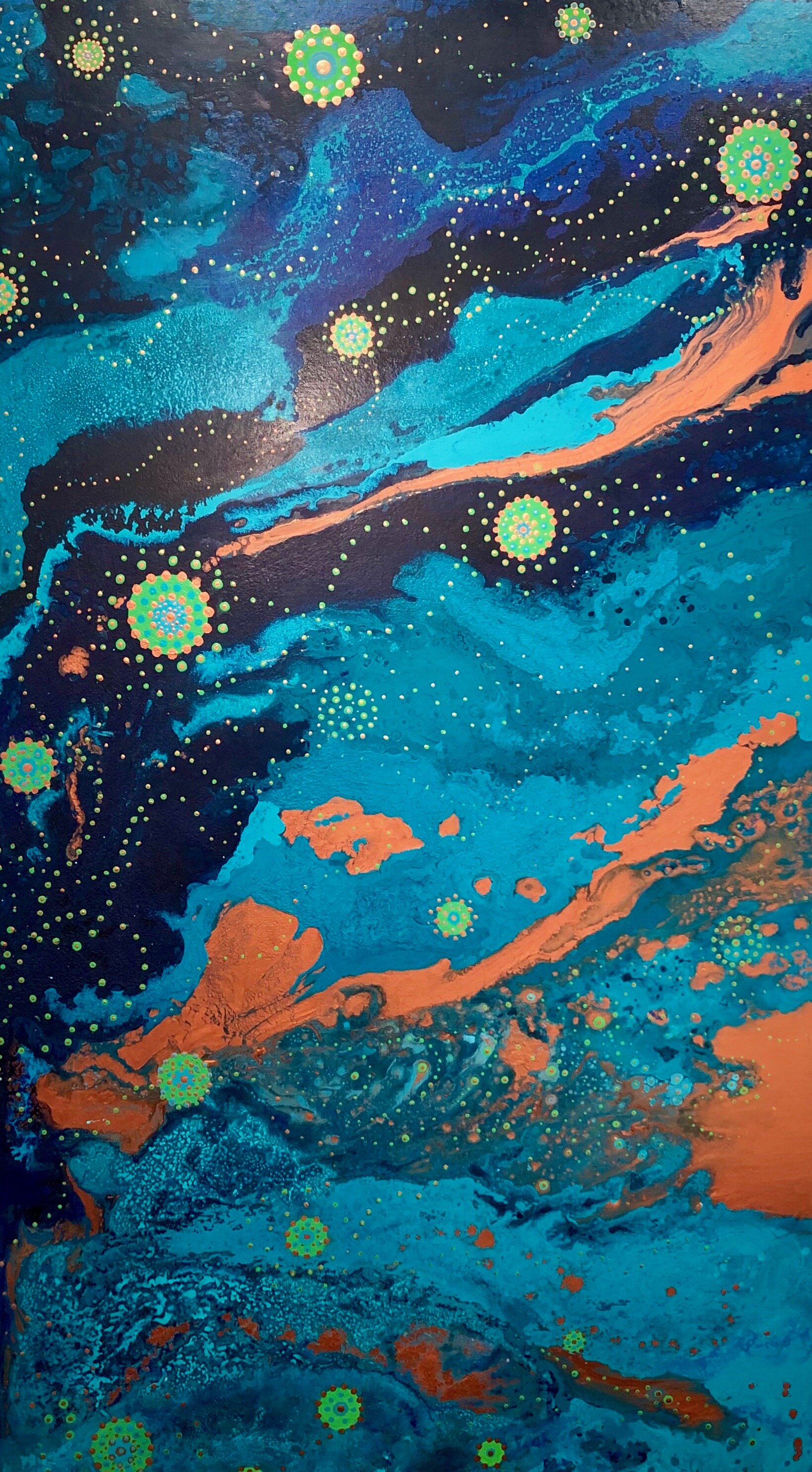 Art- The Connected Universe - Water, Sky and land
The Stars Are Dancing With The Sea
72 x 40 x 3 acrylic on canvas Teal, Turquoise, Phalto blue, copper and metallic.
Sitting on the beach with my love one evening looking up at the Stars, I saw them dancing with the sea. This is their story.
This piece has over 5 layers of paint poured on it and incredible detail.
All of my work is done with the highest quality paint from Golden Acrylics. I varnish the painting three times to protect it from UV rays and dust.
Each piece is painted on the sides, wired, and ready to hang when it arrives to you. My signature, date, and title, are written on the back and I include a certificate of authenticity.
This piece can be sent in a box, crated, or rolled and sent in a tube with it's stretchers and assembled by a local framer.