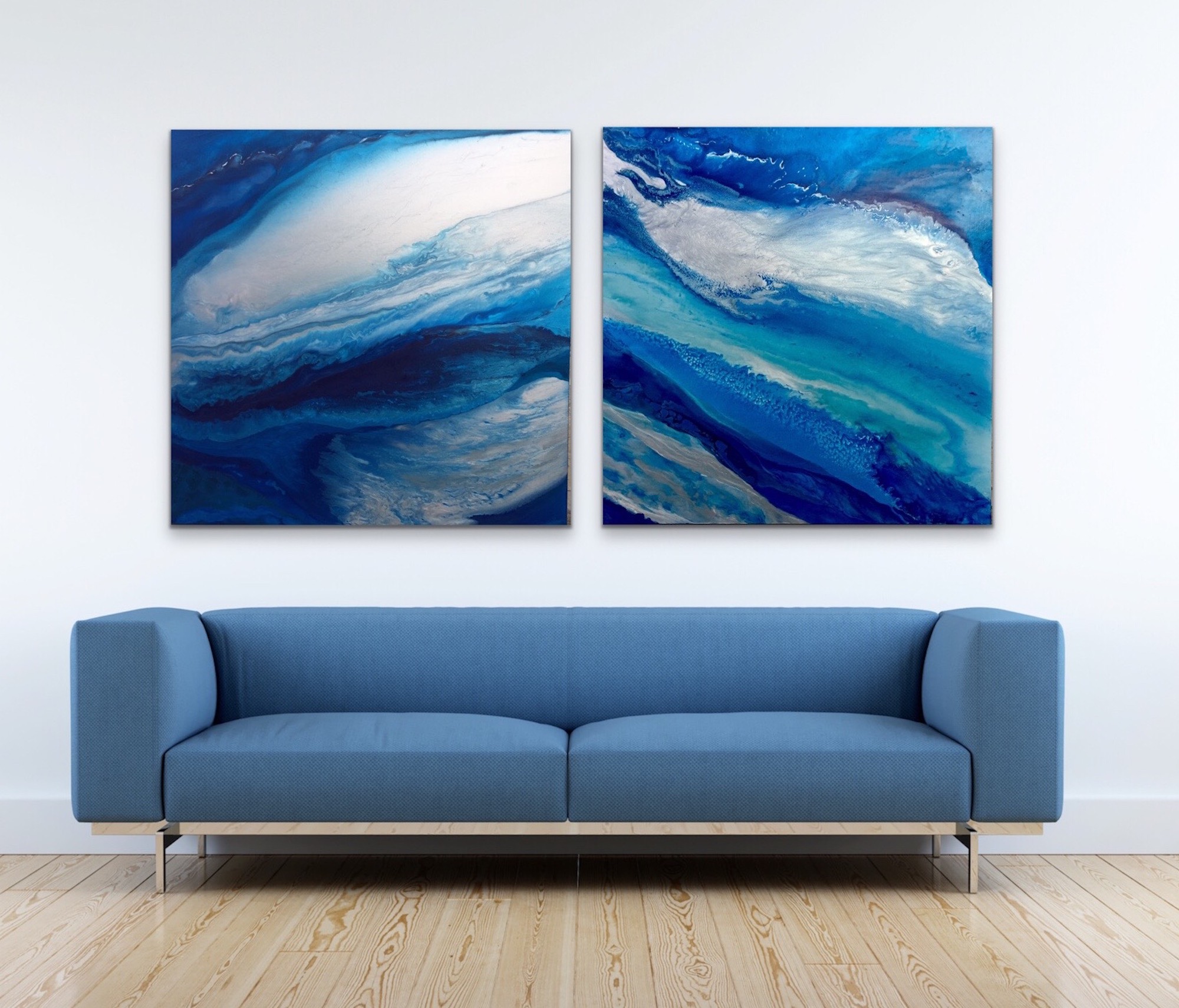 Art- The Connected Universe - Water, Sky and land
Blue Halo one and Two 40 x 40 ea.
$2800 ea. 40 x 40 x 1.5 each
Acrylic on Canvas. Teal, Turquoise, Pearl, and green.
Blue Halo describes the waters encircling an island where ocean resources are managed for sustainability, profitability, and enjoyment.
This series is a decade of my exploration in how we are all connected to our planet, and each other.
These pieces will be sent in a box.